Join Us for the 2016 ToP Network Annual Gathering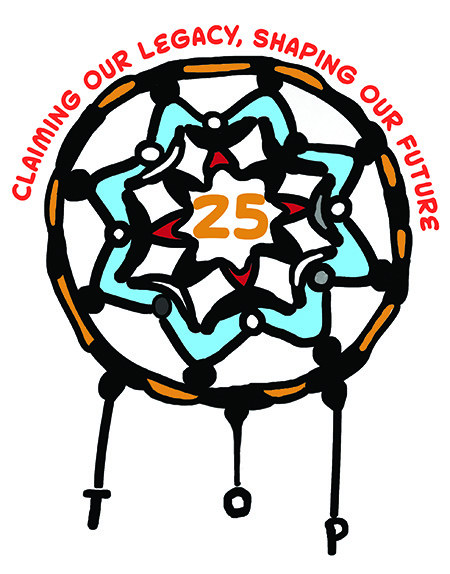 Claiming our Legacy, Shaping our Future:
Celebrating 25 Years of ToP!
January 8 - 11, 2016
The Gathering is a wonderful time to come together and spend several days with other practitioners as we seek to learn, share, and grow through exciting sessions and courses. We will be holding this year's event at a beautiful retreat center in sunny greater Phoenix Arizona. This is an event you don't want to miss, so please take a few moments to read more about the details of the program and activities and register today.
Welcome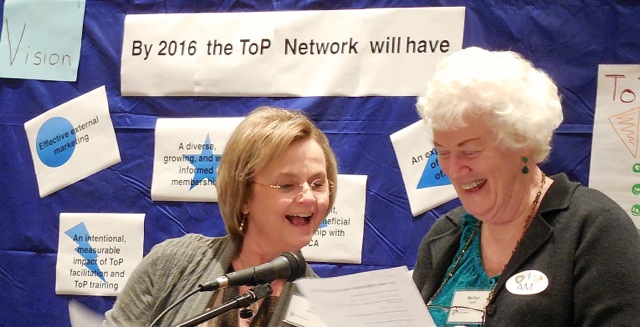 Welcome to the ToP Network website, a place for ToP Facilitators, Practitioners and Trainers to connect, share and learn! We invite you to explore the website, join the groups and discussions you are interested in, and most of all take charge of building your own community of learners!
Who are we?
The ToP Network is a membership association of ToP facilitators and trainers. Our mission is to transfer excellence in ToP facilitation and training by to supporting your professional development journey, continually innovating the Technology of Participation (ToP)® methods and curriculum, and maintaining ToP training as our core competency. We're all about releasing the human spirit and potential.

Become a ToP Network member and get connected with people who can enrich your learning and practice. Sharing your gifts and insights with others will benefit you just as much as it will help others.

Join us and meet, learn, and choose your future with ToP!

ToP Network Board Executive Team. Let us hear from you if we can help.

Nileen Verbeten

Treasurer